Create feature-rich markdown pages in next.js application
Last Updated: April 4, 2022
Introduction
For content oriented websites, writing content using markdown language is one of the most popular way.
There is also a superset of markdown called MDX, which allows us to write JSX in our markdown pages to make them interactive.
This markdown/mdx content can be in our local folder system of the project or it can be sourced from remote database.
There are various ways to integrate markdown/mdx content in next.js application based on how it is sourced.
In this tutorial, we are going to learn about:
how to integrate MDX content in next.js application using mdx-bundler package. We are using

mdx-bundler

because it is more feature-rich and performant than other solutions at the time of writing this tutorial.
how to write content using github flavored markdown and render it in next.js application

how to implement syntax highlighting feature for code snippets used in the markdown page

how to use react components to style any HTML elements such as paragraph, table etc.

how to integrate one off react component within our markdown page to make the page interactive but without impacting performance of other pages of web application
At the end of the tutorial, we will have a website with two web pages, which uses MDX to write content and uses all the features mentioned above.
Demo of this sample website is as follows: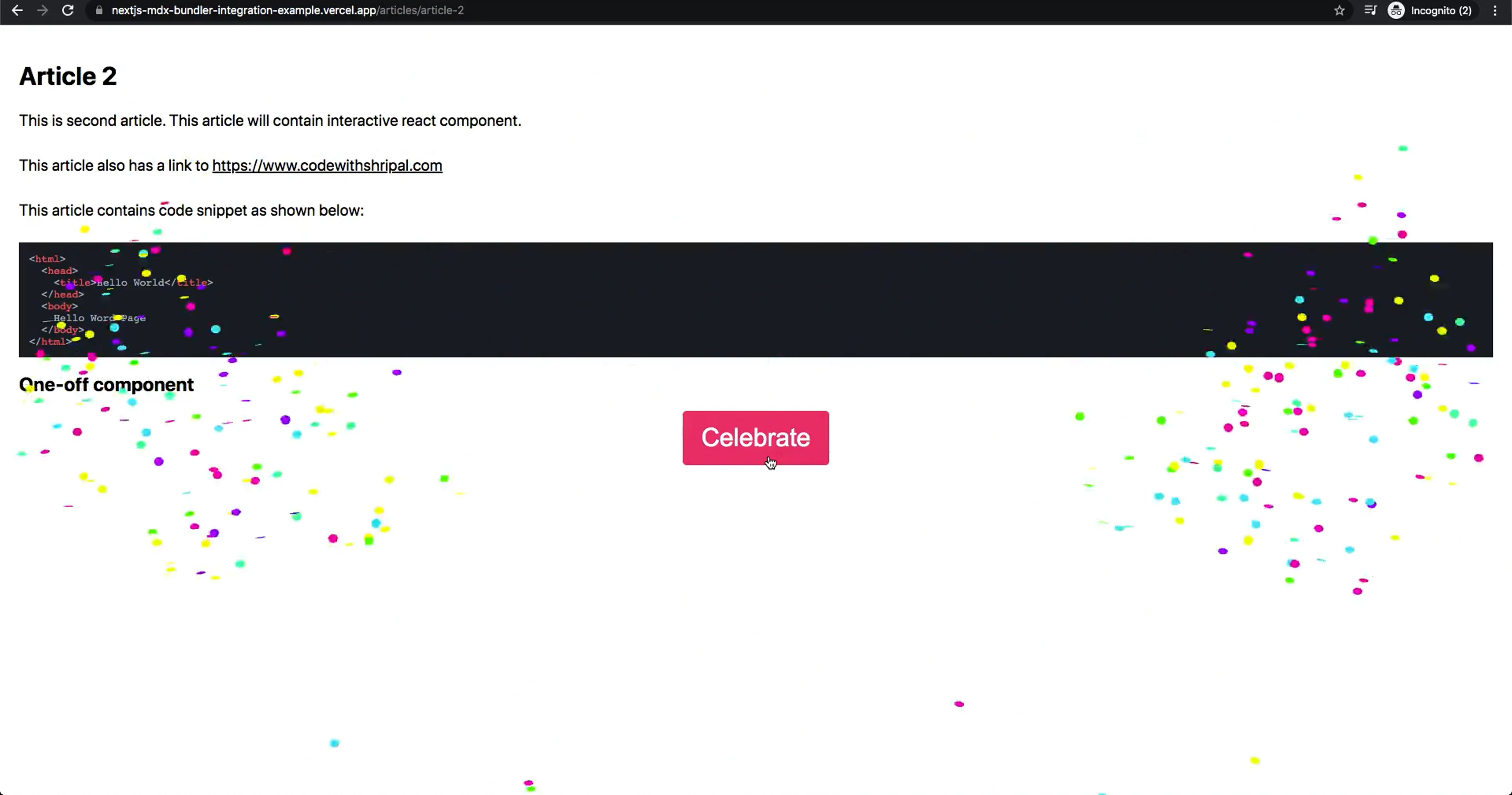 Let's start step-by-step and learn about how to render MDX pages in next.js app using mdx-bundler package.